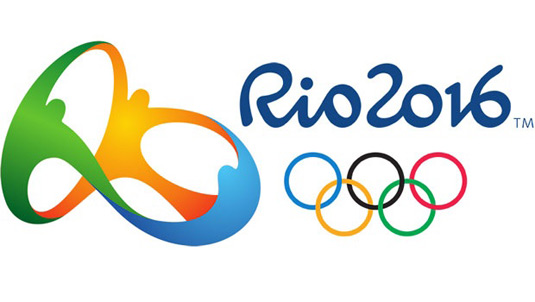 Enjoying the Olympics? I sure am. Despite the issues surrounding these Olympic games, I am swept away by Olympic fever. The competition, the sense of goodwill among countries, learning about other cultures...
And of course, all the unscripted moments that offer us life lessons, like
grace under pressure, grace when we lose, and grace when we win
.
The other night when the US Olympic Women's team won a gold in gymnastics (it was amazing!), our team stood on the podium, medals around their necks, while the national anthem played. The next morning,
the world saw this photo:
(Laurence Griffiths / Getty Images)
Before I start, I want to say that I do not agree with the backlash Gabby Douglas,
second from the left, received as a result of how some perceived her behavior during the ceremony. She immediately became the subject of tweets ranging from disappointed to downright angry because she stood with her arms at her sides, and her face bore a neutral expression, rather than displaying overt signs of joy or holding her hand over her heart.
It should be said that plenty of people thought there was nothing to get excited about at all, too.
Enough people were talking about it, though, that The LA Times weighed in, with the article
Gymnast Gabby Douglas resurrects the debate over how to act during the national anthem
by Bill Plaschke (bill.plaschke@latimes.com).*
"'When it comes to Olympics athlete celebrities, a word to the wise — be careful what you do on the medal stand, you can alienate a lot of your customer base,' said Mark Dyreson, Penn State professor and Olympic scholar."
I am not qualified to comment on Olympians' customer bases, IOC regulations, or anything having to do with athletics (I am NOT a jock). But this quote got me thinking about how
my customer base
, and how I look when I am on display.
Ultimately as Christians, we strive to please an
Audience of One
--our Lord and Creator--but we still strive to make favorable impressions on others and receive positive evaluations.
We all have a customer base,
to one degree or another, whether it's obvious (you own a store or are an author) or not (a student working toward a job goal).
Gabby Douglas won Gold in 2012 in London, Reuters
Each of us have moments when the eyes of others are on us, even if we're not on a podium in an event being broadcast to millions of people. We make presentations, receive gifts, and win games and contests. On social media, those of us who are writers announce big news and hope to woo readers to us. Even when we don't post on our books,
we convey an image
.
In those moments,
we display a level of grace that resonates with a customer base ...or we don't
.
Remember McKayla Maroney, who won Olympic Gold as part of the women's gymnastics team and a Silver for the vault event in London, 2012, and her "not impressed" face?
Thomas Coex/AFP/Getty Images
Maroney was a good sport about it later, but the the fact still stands that many of us remember her by that "not impressed" face. Right or wrong, that's how I remember her. (I'm sure she's a lovely person and deserves better, just like Gabby Douglas does.)
Michael Phelps rankled a few people last week when he laughed through the second half of the national anthem when he won the 200-meter butterfly.
Phelps after the "Oh!", Washington Post. Photo taken from NBC video. Found here.
Phelps later said he was laughing at his friends who shouted the word "O!" in the national anthem, a tribute to his home team, the Baltimore Orioles. For the most part, folks accepted his explanation and it didn't hurt his favorability with his customer base. It probably helped that he had his hand over his heart the entire time, and that he was clearly choked up by his win before his friends shouted "Oh!"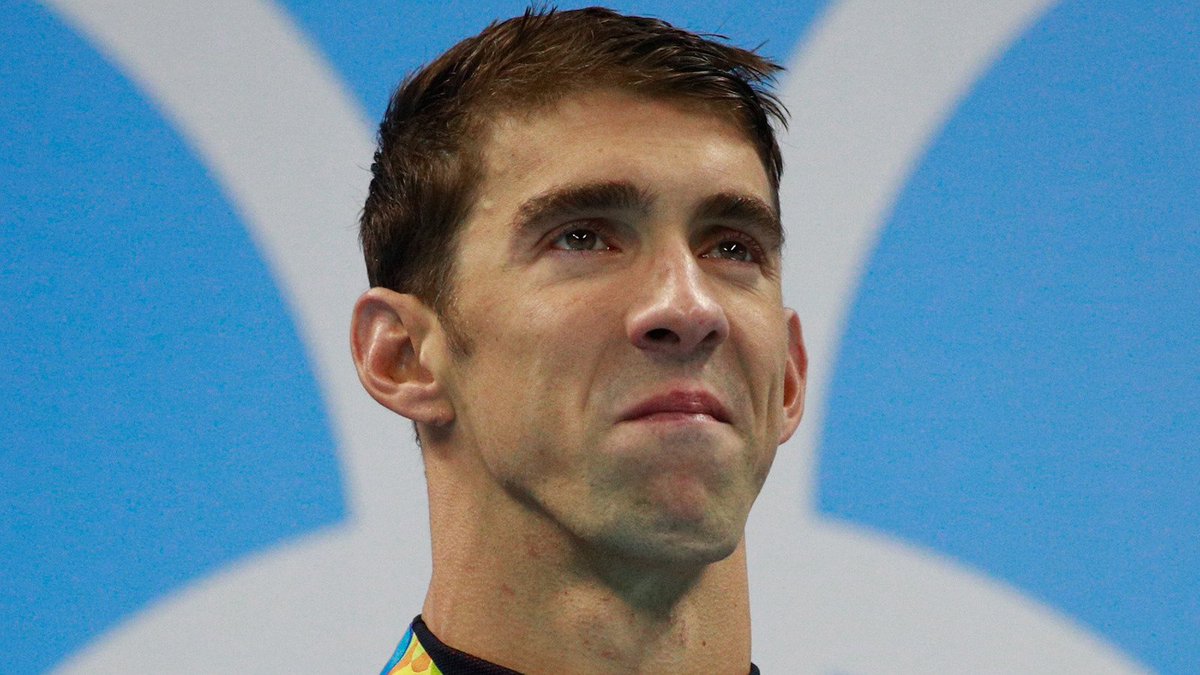 Phelps, before the "Oh!", taken from NBC Sports Twitter, found here
I feel pretty safe suggesting that no one who reads this post is as famous as these athletes, but when we are observed by others as looking ungrateful or sullen when we are in a position honor, it can make a negative impression. We can be grateful without it showing on our faces. We can be humble without looking like it. But with customer bases, sometimes the appearance helps.
While we shouldn't focus on appearances, acclaim, or acceptance,
showing gratitude goes a long way with our customer bases.
I'll leave you with a picture of someone who is the exception to everything I said above. He can look cranky, and people still love him: one of the cutest supporters of Team USA, Boomer Phelps, son of Michael Phelps. No matter his mood, he always makes a favorable impression on me.
David Ramos/Getty Images

YOUR TURN:

What's your favorite Olympic Event?

***
Susanne Dietze's favorite Summer Olympic events are ... pretty much everything. She watches sports she'd never watch on regular TV and cheers loudly.
She's loved watching equestrian events since seeing the movie "International Velvet" when she was a little girl playing with plastic horses. Coming soon: The Rails to Love Collection from Barbour and The Reluctant Guardian from Love Inspired Historical.
*Article and quotes found here: http://www.latimes.com/sports/olympics/la-sp-oly-national-anthem-plaschke-20160810-snap-story.html#nt=oft12aH-1la1