by Niki Turner
Welcome to the Ends of the Earth! Our party's wait staff is handing out steaming cups of Nestle's Abuelita hot chocolate, and Chilean alfajores cookies at the door. Yes, I'm hosting my own party, but for the most excellent reason: WE HAVE MORE INKY BOOK RELEASES RIGHT NOW THAN WE HAVE POSTING DATES! How cool is that? God is SO good!
Settle in and get comfortable. If you're chilled, grab one of these alpaca shawls/wraps to snuggle up in. They're soft, warm, and perfect for those fall/spring days when it's too hot for a coat and too cold to go without.
I
first posted about Chile
way back at the very beginning of Inkwell Inspirations in 2009, six years ago almost to the day! When I wrote
that post
I never imagined my first publishing contract would spring out of those trips to teach in a ministry training school and churches.
If you want to know how long it takes for a book to go from contract to completion... my hair has gone from pixie to ponytail length since signing that contract!
When
Pelican Book Group
called for submissions for a new series in their
White Rose
imprint, I scanned the list without much hope. I was in the writer's doldrums... no inspiration, just creeping along on another project I
still
haven't finished, and seriously considering quitting writing and getting a "real job."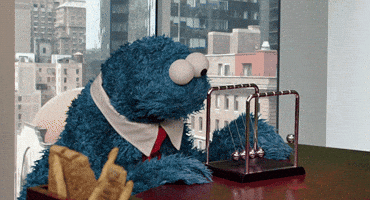 Writer's Block
I was pleasantly surprised to find Chile on the list of potential Passport to Romance stories, complete with three wildly random plot devices to spur my imagination: a walking stick, a party dress, and a diary. I set out to concoct a tale that would bring Chile to life in a romantic tale with a twist of suspense (cut me some slack, I cut my teeth on Nancy Drew and Trixie Belden... if there's no suspense, I get bored).
(Our wait staff is familiar with suspense...)
Chile is a romantic nation all by itself. This narrow strip of land that stretches along the western coast of South America combines the mild climate of California (complete with earthquakes and grapes the size of golf balls) with the warm and colorful culture of South America, plus an unusual blend of native Chilean, Irish, and German cultures. To the east the country is bordered by the rugged Andes mountains, to the west by the Pacific Ocean, deserts mark the north, and the southernmost tip reaches into the extremes of Antarctica. Politically, the nation has been scarred by a painful history that dates back to its years of oppression under the violent dictator Augusto Pinochet. There's plenty of fodder for story ideas in Chile!
When a beloved elderly friend in hospice care makes one final request, Tansy Chastain can't refuse, even though returning an heirloom to the patriarch of a powerful Chilean family will take her halfway around the globe. When she's robbed at the airport, a handsome Santiago businessman comes to her rescue. Sebastian Sandoval decides escorting a lovely American for a few days is a perfect distraction from his grandfather's growing pressure to find a lost family treasure. But even as Tansy breathes new life into Sebastian's jaded perspective, the secrets they are keeping put them in the path of a dangerous, and desperate enemy. Revealing the truth to each other now will destroy their growing relationship, but if they don't, those secrets may destroy their lives.
Mixing in the story elements Pelican suggested was a welcome challenge. Enter
Pinterest
. *insert evil cackling sound* Do you know that you can find millions of pictures of party dresses from the 1950s on Pinterest?
OK, not so weird. Try walking sticks! I am now fully prepared for old age. When I reach the point where I require walking assistance I have a pictorial list of possible styles and variations.
As for the journal, that was easy.
During each of my trips to Chile I visited the artesenal Sebastian and Tansy go to in the story (like a year-round craft fair, housed in a former monastery).
On my first visit we found a leather-goods shop that sold purses and jackets (I still have, and use, the ones I bought on that trip) and the most amazing hand-crafted, leather-bound journals. If (when) I ever get back to Chile I'm buying one, along with lots and lots of
manjar,
cooked, sweetened condensed milk
(
here's a recipe
), and tins of Chilean fish (it's like canned tuna or salmon in sardine cans, but different, and delicious) that I used to beg my Chilean missionary friends to bring back for me. On my last trip I took books and came home with a suitcase full of canned fish.
Enter the hero, and the heroine.
Aren't they adorable?
And so, Tansy and Sebastian set off on an adventure that, of course, leads them into true love and a greater understanding of who they are in Christ. But you'll have to read the book to get all the details, and find out how that walking stick, party dress, and diary fit into the grand scheme of things.
I'll be giving away a copy (e-book) to one commenter on today's blog, chosen at random. Leave a comment below with your name and email address (use the name(at)blahblah(dot)com format) for an opportunity to win. If you win, please leave a review on Pelican, Amazon, and/or Goodreads! It doesn't have to be a book report, just share your thoughts and some stars. Five is, of course, preferable. ;)
I hope you enjoy
Santiago Sol
. It's been a pleasure to revisit all those wonderful trips to a wonderful country. If you ever get a chance to visit Chile, it's worth the trip!
Ebook now available at
Pelican Book Group
(and it's ON SALE!!!)
Niki Turner
www.nikiturner.net
Sadie's Gift (2014) - Available on Amazon and Nook and as part of the Christmas Traditions Collection.
The Skiing Suitor (2015) - Available on Amazon Forget-Me-Not Romances